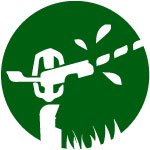 Landscaping & Irrigation
We hold corporate licenses with the North Carolina Landscape Contractor's Licensing Board as well as North Carolina Irrigation Contractor's Licensing Board.
Our goal is to provide the best quality installed products to meet the tight deadlines of the commercial construction world. We are also trained to assist with budgeting exercises as well as design input.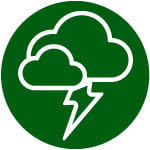 Stormwater BMP Maintenance
LR Griffin provides maintenance services for all types of certified BMP's across Eastern North Carolina. Our maintenance program ensures compliance with all local ordinances and regulations. From shopping centers to apartment complexes, to industrial facilities, our program can be catered to your needs.
We currently hold an active certificate with the NC Cooperative Extension as a Certified Stormwater SCM Inspection and Maintenance Professional.
Follow Us!
We have now set up our LR Griffin & Associates, LLC Instagram account! To see more from the LRG Team, follow us on Instagram!
Mailing Address:
PO Box 3588
Greenville, NC 27836-1588
NC Landscape Contractors License #CL-1570
NC Irrigation Contractors License #C-896
Contact:
(252) 717-9396
Kevin@lrgriffin.com